The A477 from St Clears all the way to Pembroke Dock is one of the main links from the M4 motorway into Pembrokeshire. It forms an important part of the Welsh Government's strategic road network. This 9.3km scheme bypasses the villages of Llanddowror and Red Roses, crosses the River Hydfron and passes through several environmentally sensitive areas including the Taf Valley. The project aim is to improve the alignment of the road, raise safety standards and improve journey times and journey time reliability.
Banagher Precast Concrete was awarded the contract by SRB Civil Engineering, for the manufacture and supply of six bridges for the A477 project. Two of the structures were constructed using the Banagher Precast Concrete W Beam, which was developed by Banagher Precast Concrete in 2005. The other four structures consisted of U beams. Delivery of the Bridge Beams began in October of 2012 and the last of the Bridge Beams were delivered to site in early 2013.
The scheme includes a crossing of the River Hydfron. The Bridge Beams for this particular structure are Banagher Precast Concretes' W18 Beams. There are five beams in total for this structure, each weighing 120 tonnes and spanning 43m long. Due to the size of the Bridge Beams specialised transport equipment was used for their delivery.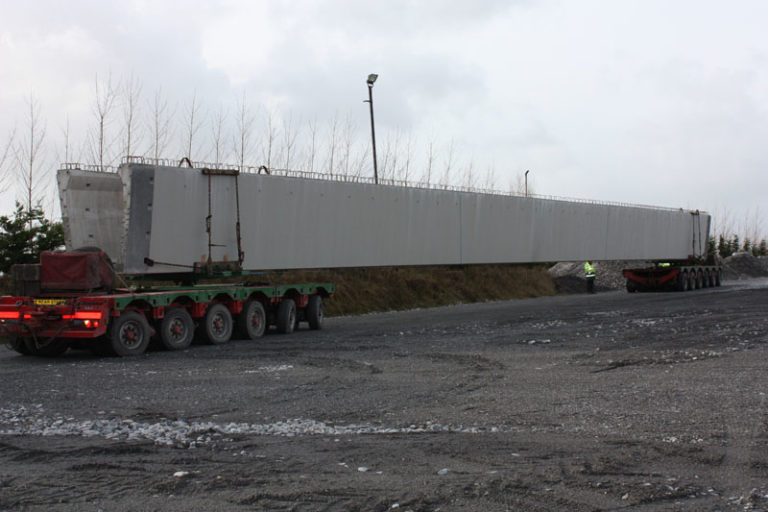 CLIENT
Welsh Assembly
CONTRACTOR
SRB Civil Engineering