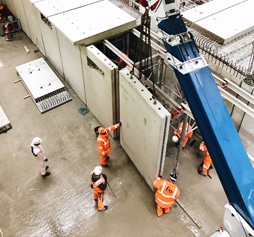 Collaborate
Forging partnerships of collaboration & trust with our clients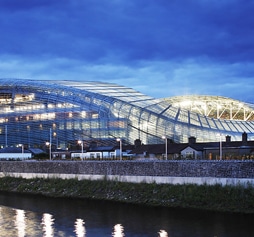 Challenge Us
Our clients challenge & we deliver pioneering precast solutions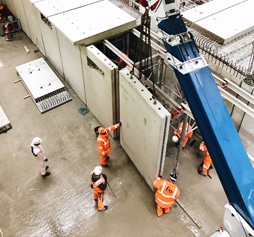 Engineering
We seek & find cost efficiencies through expert design options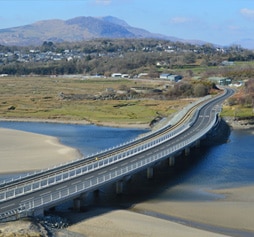 Commitment
Deliver on time in full without compromising quality or safety
Our Story
Industry Renowned Bridge Beam Experts
Banagher Precast Concrete has been manufacturing precast concrete products since 1949 and bridge beams since 1965. We developed the industry standard 'W' beam in 2005 and the 'MY' beam in 2007 – we are the bridge beam experts.
Our team of expert Engineers and Estimators thrive on value engineering, when involved early in a project they can assist with designs and offer advice or alternatives which will optimise time efficiencies, cost savings, site safety and reduce carbon footprint without compromising your overall design.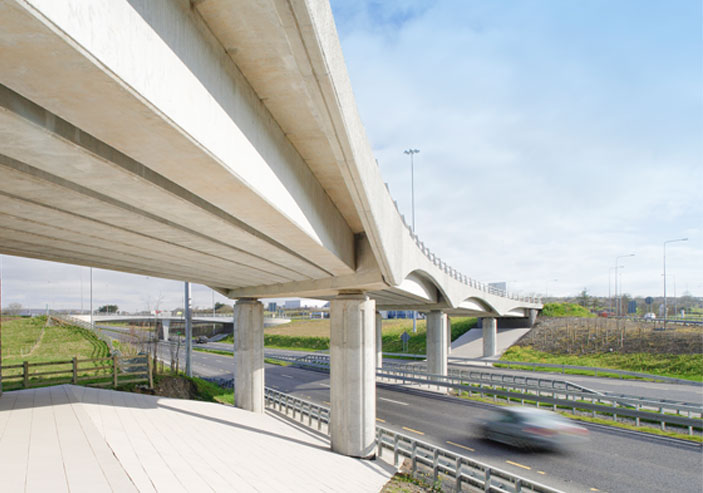 Our Products
We offer a wide range of both standard and bespoke precast products and we are Bridge Beam specialists – we have the capacity to produce over 2.5 km of beams per week.
We only manufacture best in class products, quality and innovation are key, for decades we have been the company our competitors benchmark themselves to.
We aim to deliver on time, in full, every time.
Bridge Beam Manual
Co-authored by our team of expert chartered structural engineers our comprehensive Bridge Beam Manual includes images, diagrams, dimensions, weights and specifications of our own W and MY beams and the most commonly used bridge beams in construction today.
Our manual also includes quick reference span charts which have proven to be an invaluable tool for Civil Engineers throughout the design process.