The Avenue Multi-Storey Car Park in Bracknell provides 1,306 car parking spaces over five suspended levels.
Designed, coordinated and built by PCE Ltd, for MACE, using offsite precast concrete components to an ambitious 40-week onsite programme this project was featured in Concrete Magazine and was shortlisted for the British Precast Awards for excellence in the use of precast.
The use of 3D BIM techniques was critical during the tender process – it demonstrated to MACE the advantages of using precast concrete as part of a hybrid structure design, showing also programme efficiencies and cost savings.
Right First Time
Following the contract award BIM was further implemented to develop the structure design, it was an integral part of ensuring that precast was manufactured, delivered and installed according to the tight schedule – we manufactured over 2,480 units of precast and all units were delivered on schedule with zero rejects.
Trial fits at our plants in Norfolk and Banagher ensured that all parties were confident in exact fit before mass production, this exercise eliminated rejections and ensured high speed construction.
We manufactured over 1,300 PCE designed GT Lightweight Floor Slabs, use of these GT slabs minimised the structural depth and eliminated the requirement for any onsite structural topping compared to other precast concrete systems – it resulted in a structural weight saving of approximately 3.5 tonnes per space.
The Avenue MSCP required a consistent high quality anti-slip brush finish for the surface of the car park floors. This was easily achieved due to our high-quality control capabilities, the units arrived to site on a just-in-time basis with a factory applied anti-slip finish.
Precast Concrete Supplied:
– 411 x Columns
– 608 x Beams
– 120 x Ramp Slabs
– 1,341 x GT Slabs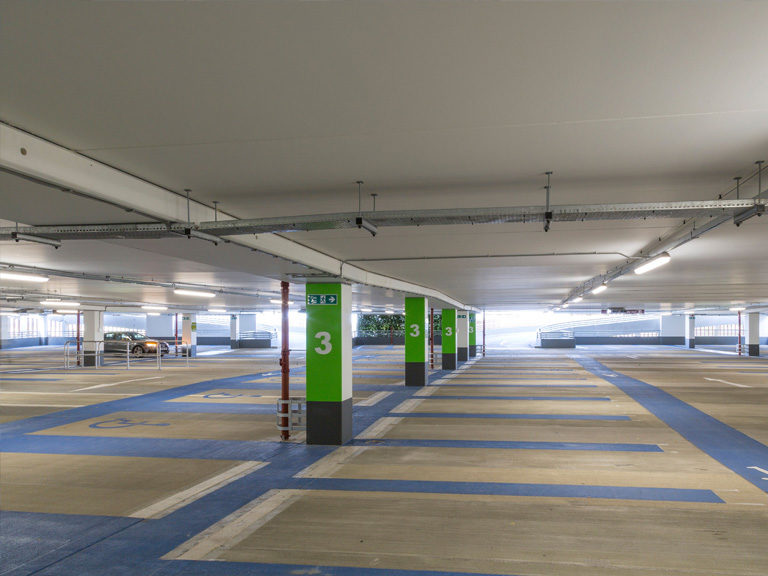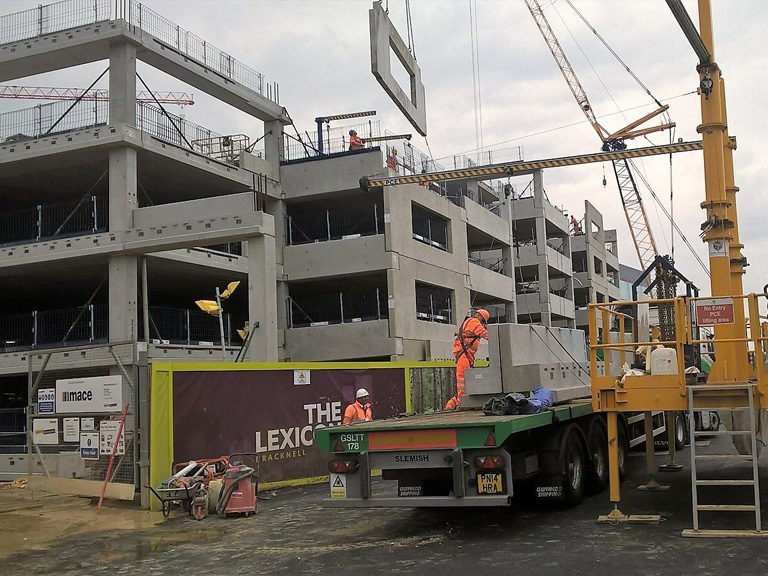 CLIENT
Bracknell Regeneration Partnership
CONTRACTOR
PCE Ltd (for MACE)