Curragh Grandstand Concrete Magazine
In September's 'Concrete' Magazine, Banagher Precast Concrete looks at the redevelopment of one of the most famous racecourses in the world, The Curragh, Co Kildare.
We manufactured and installed 2,162 precast concrete units for this iconic structure within a 10- month programme. Providing terracing, raker beams, columns, beams, elevator cores, slabs & stairs throughout for John Sisk & Son.
Looking closely at the ceiling in the main hall you will see the intricate precast sections fitting perfectly together, along with the perfect finish on the underside of our terrace units and 9.2 m support columns.
Building Offsite like this offers contractors programme savings, reductions in follow on trades, factory controlled quality and enhanced site safety. It was an honour to work with our client John Sisk & Son on this and other Irish sporting venues such as Pairc Ui Chaoimh, the Aviva Stadium and Croke Park.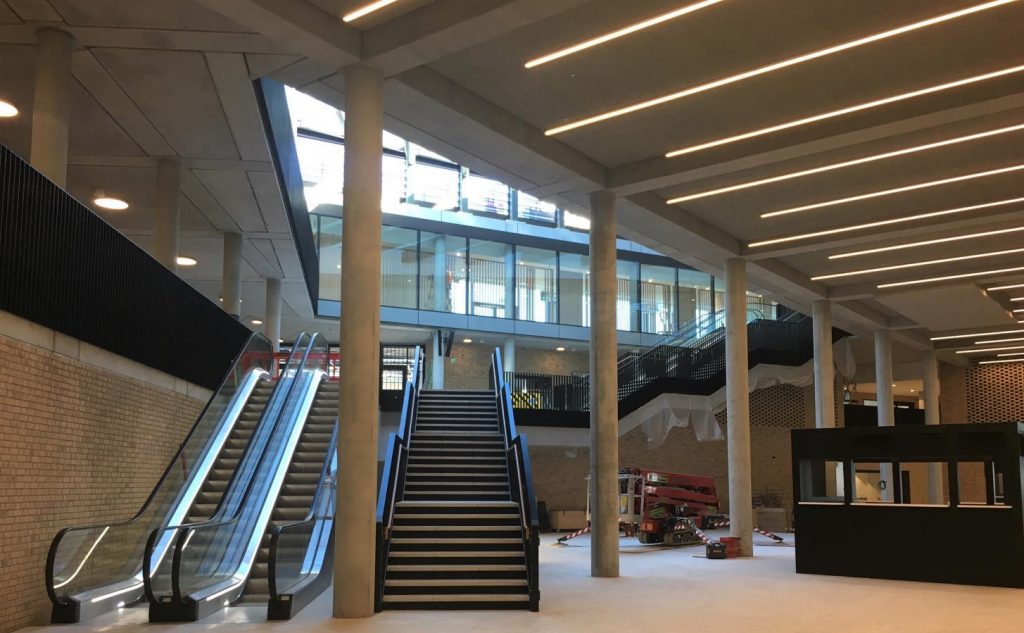 Share This Story